Best budget graphics cards under $150 of 2020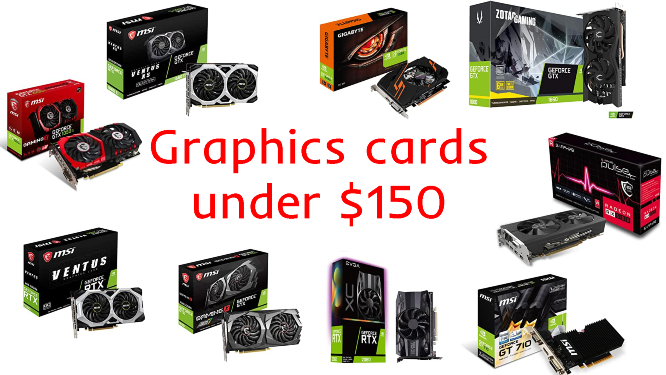 Buying a new graphics card
When building a new gaming computer, the most crucial part of the whole build is nothing else but the graphics card. But there is a problem. Graphics cards are not cheap and, therefore, if you don't have much money, you must choose the right graphics card so that you can maximize your price per performance.
Choosing the right graphics cars is a tricky process a graphics card that costs $130 might do significantly worse than the one that goes for about $150. You must be careful when choosing a graphics card because you might get stuck with a GPU that is complete garbage.
What to look in a budget graphics card
Memory - The graphics card should have at least 4GB of GDDR5 memory. In today's age of technology, we strongly discourage buying a graphics card that has under 4GB of memory. For example, GT 1030 is a terrible graphics card that has only 2GB of memory. GT 1030 has a performance similar to AMD's 3 3200G APU, which is a processor. So by buying 3 3200G, you would get not only the graphics processing but also the actual processor for the same price. Overall, graphics cards that have under 4GB of memory are, in most cases, very overpriced pieces of trash.
Brand - Pay attention to what brand and from what site you buy your graphics card. Buy from reputable sellers such as Amazon and Newegg and avoid websites such as Alibaba since it's flooded with fake GPUs. The rule of thumb is if the deal sounds to be good to be true, it most definitely is and therefore avoid deals that seem way too good to be true. Also, avoid brands that are new and don't have many reviews since their products might still be behind in quality when compared to experienced manufacturing giants such as GIGABYTE or MSI. They also might have much worse customer support or none at all.
Our top picks
Having discussed what you're supposed to look for in a budget graphics card, here is the list of our top picks from worst to best:
Asus GeForce GTX 1050 Ti 4GB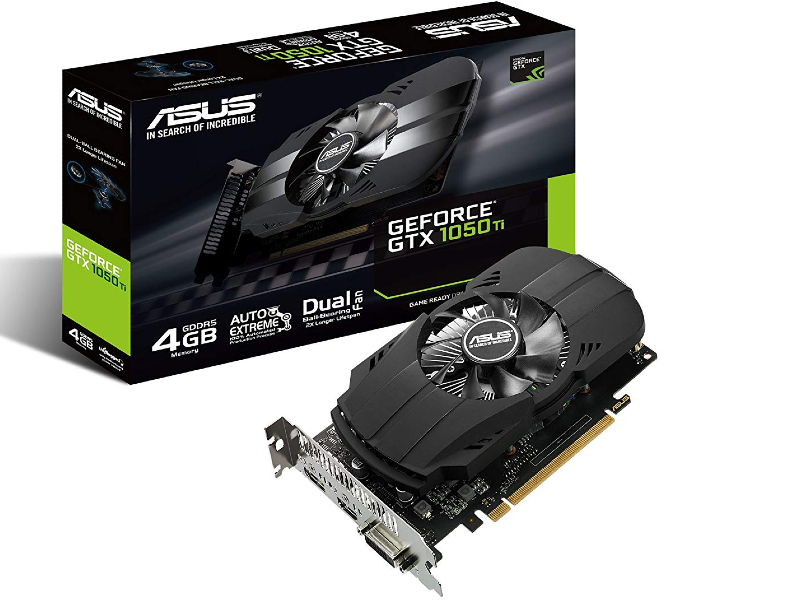 The GTX 1050 ti graphics cards are one of the cards that are cheap, reliable, and powerful. You won't have problems running any of the games, but keep in mind that it's still not the most powerful card available. It offers a fantastic price per performance that is hard to beat in such a price range. With this card, you will be able to play modern games at 1080p at 60fps with no problems. The GTX 1050 ti is capable of running VR, as it is the minimum requirement. Currently, you can easily find GTX 1050 ti cards from various manufacturers under $150.
Check Price
Sapphire RX 570 4GB GDDR5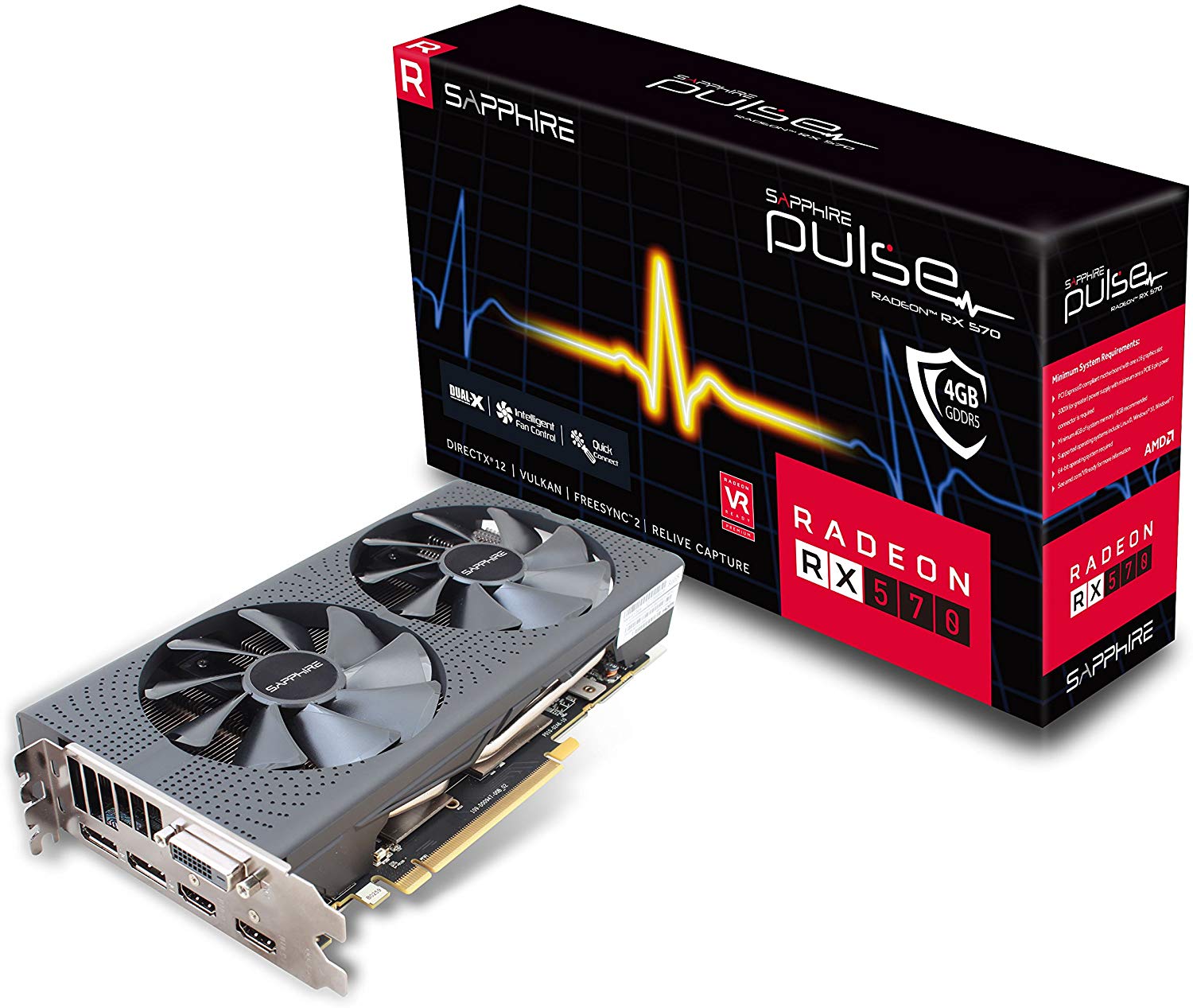 AMD's RX 570 is the best price per performance card out there. It offers impressive performance for such a low cost, but be cautious. These cards were the top pick for crypto miners who now are trying to resell possibly damaged RX 570's as if they were in mint condition. So if you decide to buy a used one, be careful as you might get a damaged product. Overall, RX 570 is a perfect card that will not disappoint you in its performance. If you have the money, you can go with the more powerful versions of the cards, such as the RX 580 and the RX 590.
Check Price
MSI Gaming GeForce GTX 1650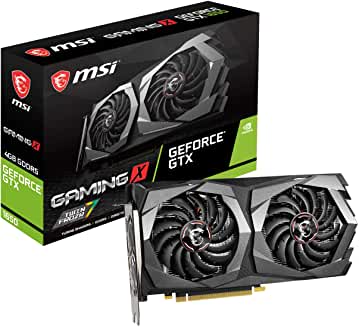 The GTX 1650 is one of the newer budget graphics cards coming from Nvidia. Like other cards on this list, it offers a fantastic price per performance that is hard to beat. Knowing the fact that you would be getting one of the newer cards will also give you some confidence in a way that you won't need to change your graphics card for a very long time. Besides, manufacturers such as MSI have also created outstanding looking designs for this card that will further enhance the look of your gaming rig.
Check Price