Best Budget Desktop PCs - January 2022
In today's economy, personal computers have become a crucial part of most households and businesses. Most, if not all businesses require PCs to successfully provide a service or a product to their customers. You get it, computers are a crucial part of our society; there is no need to explain that further.
While computers have become significantly less complex throughout the last couple of decades, buying one still requires some kind of expertise on PC parts. What is the difference between SSDs and HDDs? Which CPU is more powerful? Is 8GB of RAM enough? - are just some of the questions that many inexperienced buyers might ask.
In this article, we first break down the best budget desktop PCs, then discuss what parts we should expect within such a budget, and what you should avoid. As this is about budget computers, most computers will fall within the $600 to $800 range.
When it comes to the best budget desktop PC, the Acer Aspire series take the throne. It has everything anyone would want in a budget desktop. They are budget-friendly, powerful, and reliable. It is perfect for simple tasks such as writing/replying to emails, watching videos, or just simply browsing the internet.
Here is the list of the best budget desktop computers:
**Note** - As you go down the list, the computers are more likely to be out of stock or are approaching higher budgets. These computers are not meant to be used for gaming or difficult rendering loads that require dedicated graphics.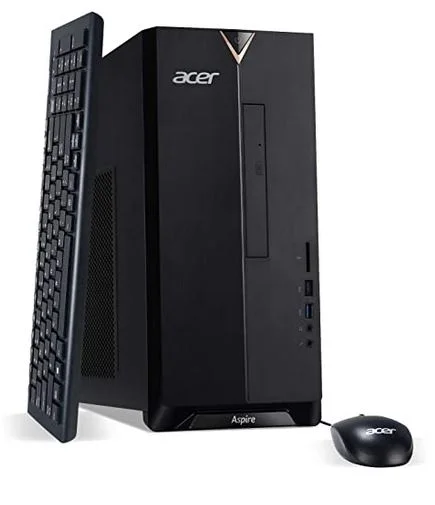 Specs
| | |
| --- | --- |
| CPU | Intel i5-10400 |
| GPU | UHD Graphics 630 |
| R.A.M | 12GB 2666MHz |
| Storage | 512GB SSD |
Biggest Pro - Great price per performance
Biggest Con - None
This specific Acer Aspire desktop PC is the perfect budget computer for the masses. It has an Intel i5-10400, which is a powerful processor from the previous generation of Intel's mainline CPUs. It has 12GB of RAM, which is more than enough for having multiple programs running at the same time without trouble. It also has a 512GB SSD, which will minimize your computer and program boot times by a significant amount when compared to regular HDDs. This PC is very budget-friendly and has an outstanding price-per-performance ratio. Overall, a great PC for a great price.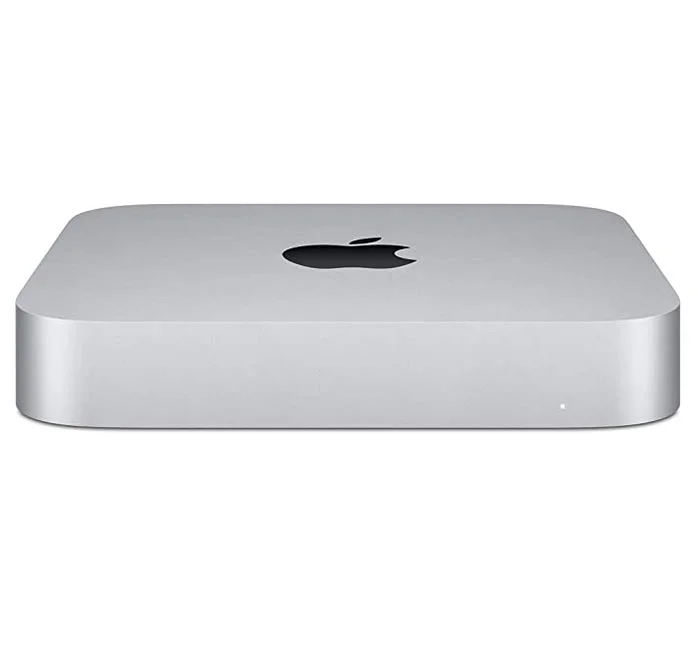 Specs
| | |
| --- | --- |
| CPU | Apple M1 Chip |
| GPU | Integrated Graphics |
| R.A.M | 8GB |
| Storage | 256GB SSD |
Biggest Pro - It's apple = quality product
Biggest Con - Low storage space
This mini desktop computer is for the people who use iOS (aka Apple's operating system.) While small, don't get fooled by thinking that it is a weak computer. This Mac Mini comes with Apple's M1 chip, which is a powerful CPU that is also in Macbook Air, iMac, and the iPad Pro. It is also very compact, which might be very beneficial for many users. On the other hand, while it is a high-quality product with a strong processor, it does lack in memory and storage. It only has 8GB of RAM, which is the minimum memory we would recommend in a new PC, and it also has 256GB of storage, which is not a lot. Overall, even for an Apple product, Mac Mini brings a high price per performance and is a perfect buy for iOS users on a budget.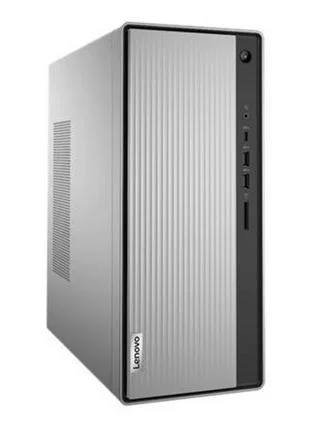 Specs
| | |
| --- | --- |
| CPU | Intel i7-10700 |
| GPU | UHD Graphics 630 |
| R.A.M | 16GB 2933MHz |
| Storage | 1TB HDD + 512GB SSD |
Biggest Pro - Powerful CPU + tons of storage
Biggest Con - On the more expensive side
Coming from Lenovo, this IdeaCentre desktop computer is on the more expensive side, but is surely worth the extra cost. It has a powerful Intel i7-10700 CPU, that will last you for many years. It also has plenty of storage, coming with 1TB of slower HDD storage space and 512GB of fast SSD memory. Overall, this PC is an amazing deal for people with a little looser budget.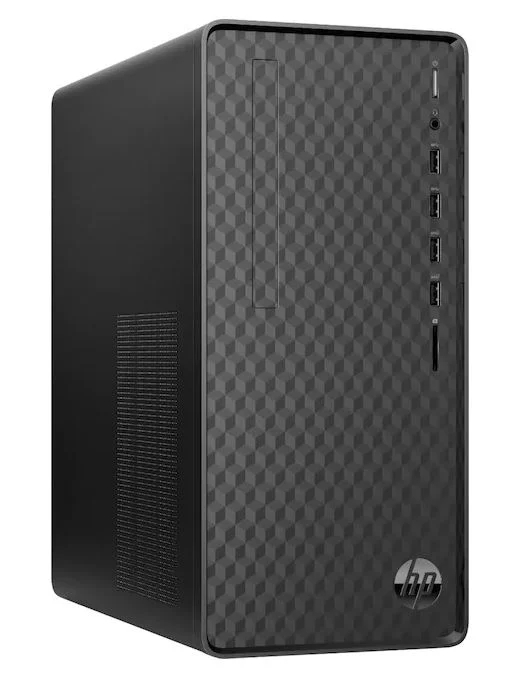 Specs
| | |
| --- | --- |
| CPU | Ryzen 7 4700G |
| GPU | Vega 8 |
| R.A.M | 8GB 3200MHz |
| Storage | 256GB SSD |
Biggest Pro - Has strong integrated graphics
Biggest Con - Low storage space
Another great budget PC is this HP desktop, coming with Ryzen 7 4700G processor. For people who don't know, Ryzen 7 4700G has competent integrated graphics (Vega 8), which means that this PC will be capable of light gaming. While the CPU is amazing, this PC comes with only 8GB of RAM and 256GB SSD, which is acceptable at such a price point but still will be not enough for a lot of people. Some people have noted in their reviews that the CPU cooler is not good. Some also mentioned that the PSU is not universal, which means that putting in a GPU (if you ever want to increase gaming performance) will be much harder. Besides some of these issues, this is a great budget desktop PC.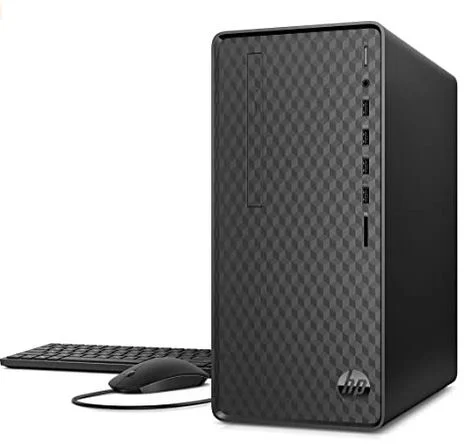 Specs
| | |
| --- | --- |
| CPU | Ryzen 3 3200G |
| GPU | Vega 8 |
| R.A.M | 8GB |
| Storage | 512GB SSD |
Biggest Pro - Very budget friendly
Biggest Con - None
This specific desktop is another model of the HP AMD series. This one comes with the Ryzen 3 3200G. It does have integrated graphics (Vega 8), so the computer is capable of light gaming. Furthermore, it has 8GB of memory and 512GB SSD, which is more than enough at such a price point. Overall, another great choice for people looking for a budget desktop PC.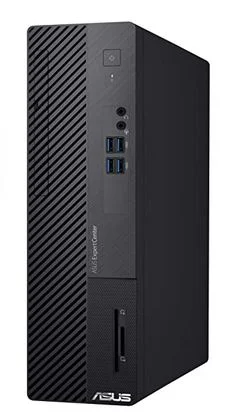 Specs
| | |
| --- | --- |
| CPU | Intel i5-10400 |
| GPU | UHD Graphics 630 |
| R.A.M | 12GB 2666MHz |
| Storage | 512GB SSD |
Biggest Pro - Great price per performance
Biggest Con - None
This Asus ExpertCenter desktop PC is another good option for people looking for a budget-friendly desktop PC. It comes with Intel i5-10400, 12GB of memory, and 512GB SSD. There is nothing too spectacular about this PC. Some people have mentioned that the disk is partitioned weirdly and is difficult to get it back to normal (partition - break the disk into multiple regions). Overall, this PC is powerful, cheap, and has a lot of positive reviews from buyers.
Our expectations when picking out these prebuilt PCs:
Processor
For the processors, we were looking for something more powerful than Intel's i5-9400 and AMD's Ryzen 3 3200G. Because there is no graphics card, the CPU is the most expensive component and therefore should not be weaker (and cheaper) than the ones mentioned above.
If you're into light gaming, you should without a doubt go with an AMD-based processor since they have significantly stronger integrated graphics (AMDs Vega > Intel's UHD integrated graphics).
Memory
For the memory, it is better to have more than 8GB RAM, but even in the worst-case scenario, 8GB is enough for most people who use their computers casually. Some of the computers on this list have 12GB of memory but are a little more expensive, so it really depends on your budget. If you buy a PC with 1x8GB of RAM, you will always have the ability to upgrade it yourself; it is very, very easy and cheap ($40 for 8GB more).
Storage
For the storage, the most crucial part is that the computer has an SSD. As for the size, 512GB should be enough for most people. Some computers on this list do have 256GB of storage but are on the cheaper side. If you ever run out of space, it is easy to install another drive, or just simply use some external storage device, which is pretty cheap (a USB stick would work).
What to avoid:
Renewed computers
For your own sake, KEEP AWAY from renewed computers. The performance of the computer components (CPU and GPU) increases very fast. A renewed computer might look like a good deal ($200-$300), but it can be three times slower than a new $500 computer.
Some of these renewed computers use older parts like DDR3 memory (instead of DDR4) which are not only slower but also limit your future upgradability potential as they use previous-gen parts which are no longer being manufactured.
In any case, these computers have been used and replaced by someone. People replace their old computers because they are not satisfied with their performance. Following the logic, the chances are that these renewed computers are not going to impress you with their performance either, which is why you should never buy a used desktop (especially something like a Dell Optiplex).
Don't get me wrong, some of these renewed computers are worth the money. Running a browser or watching a video does not take much processing power. But many caveats like the increased potential for part failure (due to old age) are just some of the things that come with used PCs. Some of such system buyers mentioned that the product they received does not even match the description...
If you still choose to buy such a computer, be aware of misleading components. Most inexperienced buyers believe that the Intel i5 is better than i3. Many of the resellers abuse this misinformation by including only the i5 part of the CPU in the title, making it seem like the computer has a somewhat of a good processor. They do this because most of these CPUs are something like i5-2400, which are more than two times worse than i3-10100. So in some cases, i3 can be better than i5.
When it comes to resellers calling their renewed office computers gaming PCs, that is just another marketing scam. Most of these computers will come with a GPU such as GT 710, which are in no way enough to provide a comfortable gaming experience.
Final Words
We hope that this article helped you find your new budget desktop PC. If you are considering buying a used pc, please choose carefully as you might get stuck with some old junk that will need to be thrown out in the next year.