Best gaming PC's under $1000 - October 2020
Trying to level up your game but feel overwhelmed with possible choices or don't know anything about gaming PCs? We got your back. This article will first explore what a $1000 budget prebuild gaming PC should preferably have and later list our top picks on the best prebuilt gaming PCs under $1000.
Is it a good deal?
Buying a prebuilt gaming PC is much more comfortable and convenient than building your own. With that idea, be aware that most companies that produce gaming PCs try to maximize their profits by using cheaper parts. For example, if the motherboard is not mentioned in the description, it is often the most inexpensive. It is also a much better idea to buy from brands like iBUYPOWER and CYBERPOWER, instead of big manufacturing giants such as ACER and HP. Anyhow, all brands can charge much more than the PC is worth, so here are the guidelines of what parts a $1000 prebuilt gaming PC should have:
Processor
The processor budget at such a price should be no less than $250. That means that the processor should not be below anything Ryzen 5 2600 and Intel's i5-9400F. Preferably it would be best if you looked for a Ryzen 5 3600 or i5-10400F. Over the past last months, Intel and AMD have cut their prices, so you should be expecting a better processor in your gaming PC.
Graphics
If you see a PC with less than 6GB of memory displayed by the graphics card, it is a rip-off. At such a budget, the worst card you should be looking at would be a GTX 1660Ti, and preferably an RTX 2060.
Memory
At $1000, a computer should have 16GB of RAM with speeds no lower than 2666MHz.
Storage
For storage, you should be looking at either a hybrid of 1TB HDD with 128GB SSD or a single SSD with 500GB or more.
What to
avoid
1. Cases with non-transparent side-panel. Some companies intentionally do this to hide the off-brand parts or cable management that gives people nightmares. 2. Acer, HP, and LENOVO are known for using cheap, off-brand parts.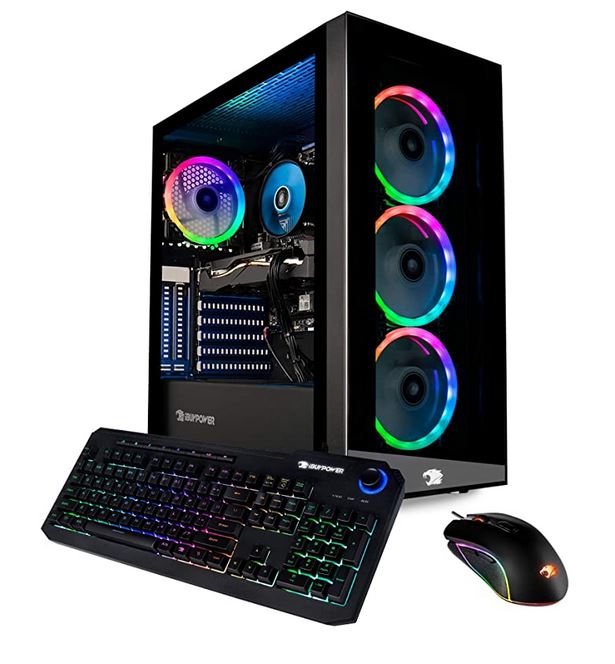 CPU - Intel i5-10700F
GPU - Geforce GTX 1660 Ti
R.A.M - 16GB
Storage - 240GB SSD 1 TB HDD
Pros:
Great price per performance

Eye appealing

Keyboard and mouse included
Cons:
None!
As always, when it comes to budget gaming PCs, iBUYPOWER has your back. This built comes with i7-10700F and GTX 1660 Ti; a combination that will smash any games that you wish to play. It has a powerful processor and graphics card, 16GB of RAM, and plenty of storage to store your games.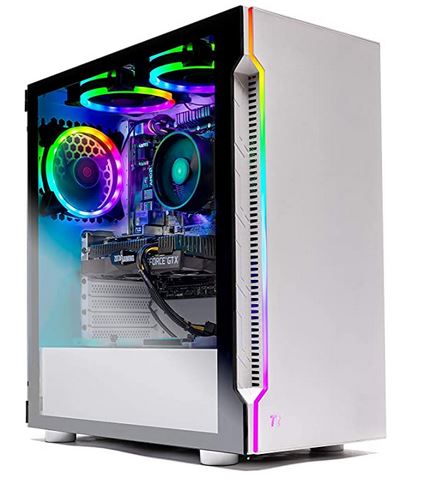 CPU - AMD Ryzen 5 3600
GPU - GeForce GTX 1660 Super
R.A.M - 16GB 3000MHz DDR4
Storage - 500GB SSD
Pros:
Great price per performance

Eye appealing

Keyboard and mouse included
Cons:
None!
The Skytech Archangel is another excellent gaming PC that has what you need. The combination of Ryzen 5 3600 with GTX 1660 Super will easily tackle any game out there. It does not have a ton of storage place, but it comes with a larger SSD than the usual.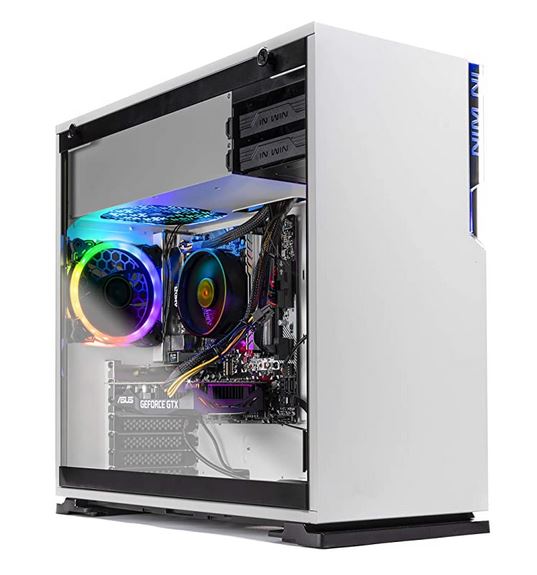 CPU - AMD Ryzen 5 2600
GPU - Nvidia RTX 2060
R.A.M - 16GB
Storage - 500GB SSD
Pros:
Great price per performance

Powerful graphics card

Keyboard and mouse included
Cons:
Weakest processor from the list
The Shiva is another excellent gaming PC that will make your gaming experience feel like a dream. While it has the weakest processor from the entire list, it is the only one that has the relatively new and powerful RTX 2060. These new cards provide unique features such as ray tracing that genuinely enhance the quality and the feel of playing games.