Best gaming PC's under $800 - January 2022
When it comes to PC gaming, $800 can buy you a destroyer of a PC. While $800 is more than enough to buy a good computer, not every computer listed for $800 is good, so it is crucial to know what parts in a computer you should expect within such a budget. Don't know much about gaming PCs? Don't worry, in this article, we will only include the ones that are worth your money! 😀
Before starting, I would like to mention that we have very similar articles where we discuss the best prebuilt gaming PCs for budgets $600, and $1000.
Here are the best prebuilt gaming PCs under $800:
**Note** - As you go down the list, the computers either get worse, or are increasingly more likely to be out of stock and deviate farther away from the budget.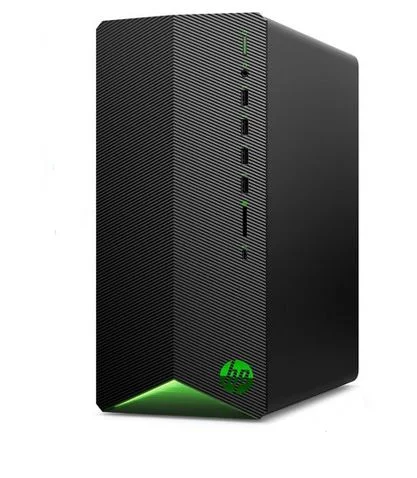 Specs
| | |
| --- | --- |
| CPU | Ryzen 5 3500 |
| GPU | GTX 1650 4GB |
| R.A.M | 8GB |
| Storage | 512GB SSD |
Biggest Pro - Great availability
Biggest Con - Inconsistant pricing
The HP Pavillion lineup has to offer surprisingly good performance for its prices. Coming at a little over the budget, this particular HP Pavillion comes with Ryzen 5 3500 and GTX 1650 4GB. While not impressive, it is significantly better than most gaming PCs in the market within such a budget that contain GT 1030 or even GT 730. HP's computers are often in stock, which is one of the biggest pros of this computer throughout the current part shortage crisis.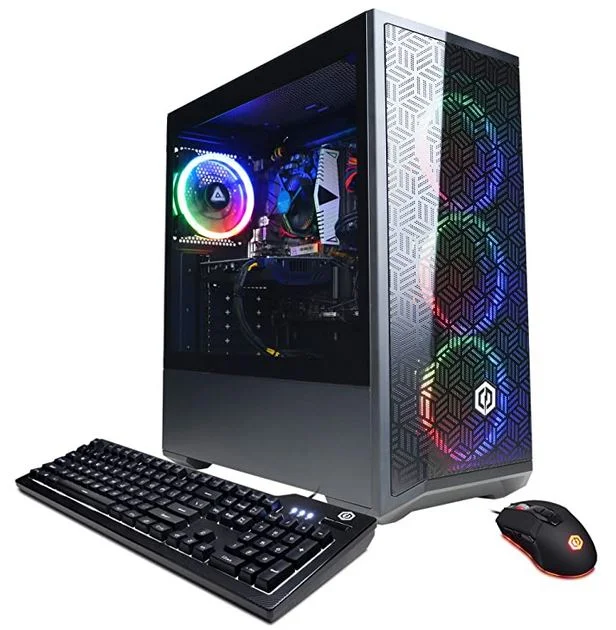 Specs
| | |
| --- | --- |
| CPU | Intel i5-10400F |
| GPU | GTX 1660 Super 6GB |
| R.A.M | 8GB 3000Mhz |
| Storage | 500GB SSD |
Biggest Pro - Great processor and graphics card
Biggest Con - $150 over the budget
For the people who can go a little over their budget, this prebuilt from CyberPowerPC is one of the best deals. This amazing PC comes with Intel's i5-10400F and powerful GTX 1660 Super, a combo that will destroy any games. It also has plenty of fast storage, coming with a 500GB NVMe SSD. When it comes to looks, this PC is very eye-pleasing and comes with a free keyboard and mouse.
Specs
| | |
| --- | --- |
| CPU | Ryzen 3 3100 |
| GPU | RX 570 4GB |
| R.A.M | 8GB |
| Storage | 1TB HDD + 240GB SSD |
Biggest Pro - $150 below the budget
Biggest Con - Often out of stock
For the people on the budget, this CyberPower gaming PC is an amazing option with excellent performance. It has a Ryzen 3 3100 and an RX 570 4GB combo which is fair considering that this PC is $150 below the budget. It also has a lot of storage, coming at 1TB HDD and 240GB SSD. Other than that, the computer looks good, you get a free keyboard and a mouse, and overall, verified buyers are delighted with their purchase of this particular gaming PC. The one downside to this PC is that it is often out of stock.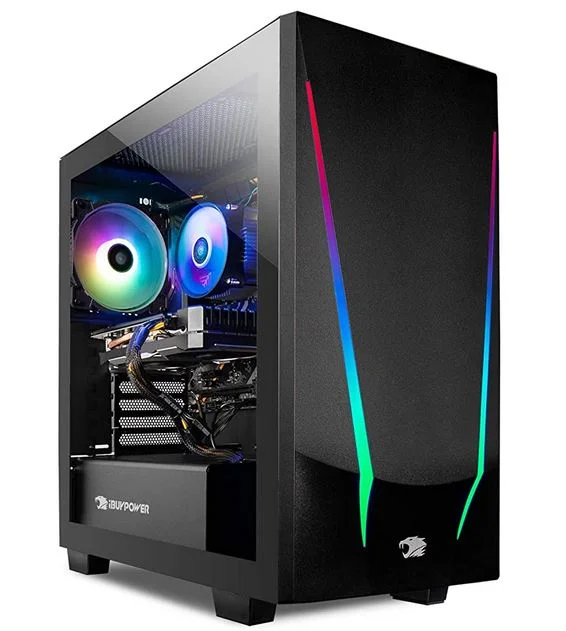 Specs
| | |
| --- | --- |
| CPU | Ryzen 5 3600 |
| GPU | RX 5500 XT 8GB |
| R.A.M | 8GB 2666MHz |
| Storage | 240GB SSD |
Biggest Pro - Price was down to $700 at one point
Biggest Con - Only 240GB of storage
Coming from iBUYPOWER, this Gaming PC deal is for the ones on a tight budget. While a whole $100 under the budget, this PC still brings a powerful punch with Ryzen 5 3600 and RX 5500 XT combo. To obtain such an affordable price, the company did make some cuts to other parts, such as 240GB SSD and 2666MHz RAM memory speeds. For the price ($700), if you find this PC in stock, don't hesitate to buy it, you won't regret it.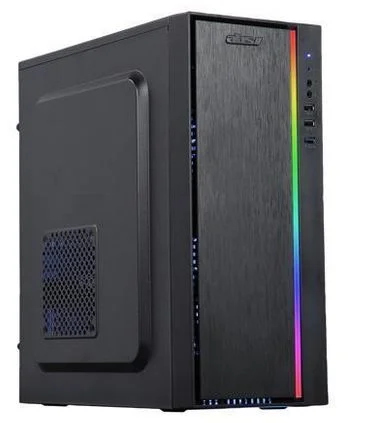 Specs
| | |
| --- | --- |
| CPU | Ryzen 5 3600 |
| GPU | RX 5500 XT 8GB |
| R.A.M | 8GB 3000MHz |
| Storage | 512GB SSD |
Biggest Pro - Perfectly balanced gaming PC
Biggest Con - Limited availability
This gaming PC offers excellent performance for a fair price. While it doesn't look the best, it delivers a strong punch with the Ryzen 5 3600 and GTX 1660 Ti combo. It has plenty of storage and comes with a free keyboard and mouse. Overall, this computer is a perfect example of what components an $800 prebuilt gaming PC should have.
Our expectations when picking out these PCs:
Processor
Within such a budget, the computer should have no processor weaker than i5-9400 and Ryzen 5 2600. If you know nothing about processors, here is the link to a great database that you can use to see which processor is more powerful. (You can search the database with ctrl+f, and the higher the number, the better the processor.)
Graphics
For the graphics card, you should be looking for GTX 1660, with the lower end of that bar of GTX 1650 Super or RX 5500 XT. Here is the link to the GPU database where you can see how these graphics cards compare. (Use ctrl+f to find the cards, and the higher the number, the better the performance.)
Memory
When regarding memory, 8GB is the only logical possibility. Less than 8GB is not enough, and more than 8GB means that the PC significantly lacks in some other areas. The only thing that you can try to look for is the speed of RAM, which you should be aiming for 3000MHz or 3200MHz. In some cases, this is easier said than done because not all PCs include memory speeds (we try our best to find and include them in our top picks).
Storage
For storage, it is normal for a computer to have 512GB or even 256GB of SSD memory. The critical factor is that the PC has an SSD and the storage size is appropriate for the price. If the PC costs $700, it is normal for a computer to come with 256GB SSD, while a gaming PC that costs $800 should preferably have 512GB SSD or even a mix of 1TB HDD and 256GB SSD. The cherry on top is if you find a computer with NVMe SSD, which are a little faster than regular SSDs and usually makes the build look a lot cleaner.
Downsides of buying a Prebuilt Gaming PC:
Cheap components
It is no surprise that PC assemblers try to make the most money from their products. This means that some assemblers cut corners and use the cheapest PC parts available.
It is well known that many closed systems (no glass panel) will come with some cheap green motherboards and silver power supplies. While in most cases, using uglier components won't make much difference, it still hurts to buy a computer in 2021 that has parts that look a decade old.
When it comes to GPUs, it is often the case that you will get the cheapest models (1 fan GPU vs. a 3 fan RGB GPU). Some larger manufacturers (OEMs) design their own GPU heatsinks, which are often inferior to the ones that are directly sold on the market to the consumers. These inferior heatsink designs result in significantly higher idle PC temps (aka oven PCs).
Talking from personal experience, I once bought Acer's GX-785 prebuilt gaming PC, which had idle GPU temps of 80 °C. That is extremely hot, and any gaming load led to GPU throttling, which resulted in reduced gaming performance.
Future upgradability
While we try to avoid such computers, some manufacturers such as Dell design and use non-universal parts for their builds. For example, Dell often designs their motherboards that are neither ATX nor micro-ATX. Their PSUs are longer and thinner than most PSUs on the market.
Using such parts makes it harder to upgrade your PC in the future, which is a big no considering that gaming computers often carry hefty price tags.
If you want an example of such (hard to upgrade) PC, check out this amazing Gamer's Nexus YouTube video on the breakdown of Dell G5 5000 here.
Final Words
We fully understand the current struggle of finding or building a new gaming PC at the current GPU shortage crisis. The most important point that we want to stress to you is that you should NEVER EVER buy a gaming PC with GT 710, GT 730, or GT 1030. None of these GPUs are good enough to even comfortably play currently popular games.
We really hope that this article provided some help in finding your new gaming rig.